Customer Satisfaction Survey Results
There is no denying summer had plenty of hot and humid days. Our technicians and installation crews worked in extreme temperatures outside homes, in basements, attics and crawl spaces. To gauge how our customers felt about our service we sent out a survey. We thank everyone who responded and are happy to report over 98% of customers provided positive feedback. We received numerous calls about how great the technicians were and several customers sent in nice letters. All of our staff is appreciative for the wonderful comments, phone calls and letters.
Our 98% customer satisfaction rating is great, but now we are going to be working even harder to improve another 2%.
Here are a few of the notes: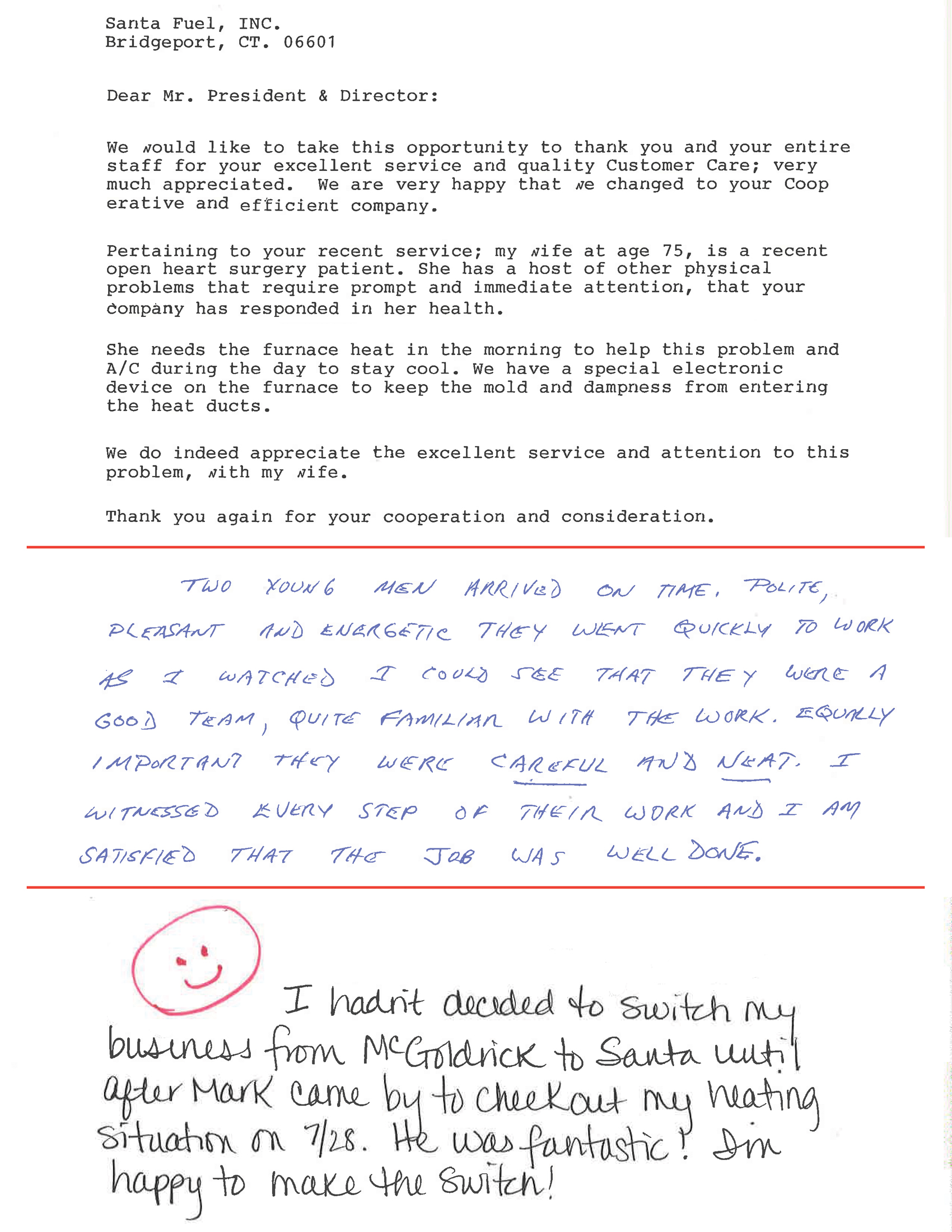 Additional customer comments:
Your team was fantastic from start to finish! Every person we interacted with was friendly, professional and wonderful! The process was smooth. THANK YOU! – Norwalk, CT
Recently had a new AC unit installed as well as a new Boiler.  Both installations went smoothly. Your staff was extremely professional and efficient.  Very neat and tidy. – Seymour, CT
The technician was very nice and did his job very efficiently. He provided a thorough explanation of what he found and did to resolve the issue. A welcome experience. –Westport, CT
Technician was terrific in every way!! Professional and courteous and informative! – Newtown, CT
Since 1940 customer satisfaction has been a top priority at Santa. We continue to work tirelessly to provide quality service so customers get the best possible customer experience!