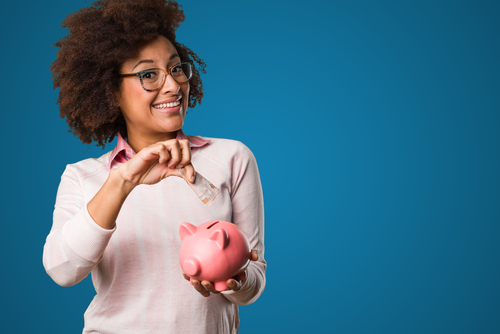 You already know how important a properly functioning HVAC system is to your family – especially on those sweltering hot days, and those freezing cold nights. Unfortunately, most of us take our heating and cooling systems for granted until it suddenly stops working. 
There are, however, several things you can do to ensure your HVAC system is not only running smoothly when you need it but will be for a long time to come. Plus, HVAC maintenance is way more cost-effective than expensive, last-minute repairs or replacement. 
Read on for a money-saving HVAC maintenance checklist.
1. Schedule an Annual Inspection
One of the best ways to save money on your HVAC system is to schedule an annual inspection with the professionals. This not only increases efficiency and performance but could extend the life of your unit. While you should be conducting visual inspections of the unit on a regular basis, having a professional come out to inspect the more intricate parts such as airflow could save you from a more costly repair later. 
During the inspection, most HVAC technicians will:
Check and test the controls.

Clean your furnace. 

Inspect the condensation line and drain. 

Ensure proper lubrication of all moving parts. 

Clean your vents and air ducts, and check for leaks. 

Ensure the thermostat is properly working. 

Tighten electrical connections.
2. Change Out Air Filters
This often tops the list of most-overlooked-but-helpful tasks to prolong the life of your HVAC: filter replacement. 
Regularly changing your air filters can go a long way toward ensuring your HVAC system is running at optimal levels. Regularly replacing the air filters can lower your air conditioner's energy consumption by 5-15%. Dirty air filters can block airflow, reduce efficiency, and lead to greater damage to the system. 
You replace the air filter in your HVAC system every month or two, especially during high-use months. But, if you operate in dustier conditions or have pets, you may need to change them out more often. 
3. Seal Your Ducts
Did you know leaky ductwork can result in a 20% to 40% loss in energy? This is why you should be checking for leaks, separated joints, stuck dampers and blocked registers. The air ducts are the backbone of your HVAC system. Sealing any leaks could mean an extra half-ton of air conditioner capacity – for free!
4. Clean Your Vents
If you can't remember the last time you inspected the louvers on your air vents, it's time to clean your air vents. Years of use can cause dirt, grime, pet hair, and dust to accumulate on the vent covers. 
Not only will a thorough cleaning make them look better, it will help reduce the allergens in your home, and more importantly, it will allow your HVAC system to operate more efficiently. 
5. Check Your Outdoor Unit
Visually inspect your outdoor unit on a regular basis. It's not a "set it and forget it" system. Remove any leaves, branches, or debris that may have settled around the unit. Ensuring there is at least two feet of space will help it run more efficiently.
Consider placing a cover over the unit to protect it from dust, mud, or other debris that may clog the unit. And, lastly, make sure the concrete slab the unit is sitting upon is still even. If it's on an uneven surface, your unit could be running on overtime. 
6. Consider a Programmable Thermostat
While it may be an investment upfront, transitioning to a programmable thermostat could save you money, help your heating and cooling system run more efficiently, and ensure lower energy bills. 
Turning your thermostat back 7-10 degrees when you're away can save you up to 10% on cooling and heating costs each year.
7. Take the Pressure Off
Nearly half of your utility bill goes toward cooling and heating your home each year, according to the Department of Energy. 
That's why the last item on your HVAC maintenance checklist includes the ways you can lighten the load on your HVAC system entirely, which translates into greater efficiency and lower bills:
Install ceiling fans to help in summer (cool the air down) and the winter (

push the warm air down

).

Close windows, blinds and shades during the day during summer months; and open the windows to allow the sun's natural heat to warm the house up. 

Check windows and doors for proper sealing. Make sure you're not losing precious heat or cool air through air leaks. 

Consider when you're using your appliances in the summer (make sure they're not adding unnecessary hot air to the house) and the winter (the oven can help heat the home).
Taking the time to maintain your HVAC system can prevent future problems and unwelcome additional costs.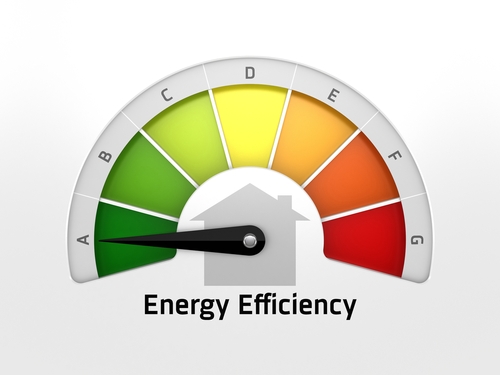 Warmer weather gets us thinking about being outside and enjoying the sunshine. But, we also wonder how high our electricity bills will be when we're cooling off inside. If you're looking to cut your cooling costs without sacrificing your family's comfort and summer fun, check out these 11 energy savers tips.
1. Use Your Ceiling Fans
Did you know that the average ceiling fan, run at its highest speed, consumes about 75 watts of power? If you run your ceiling fan for 24 hours a day, and the price per kWh is $0.10, using a ceiling fan would cost you $0.53 per day.
Now, compare that to an air conditioner that consumes roughly 2,000 watts of power. If you run your ceiling fan for 24 hours a day, and the price per kWh is $0.10, using the air conditioner would cost you $4.80 per day.
This simple exercise allows you to quickly see how using the fans in your home can translate to reduced energy bills.
Furthermore, The U.S. Department of Energy, says that cooling your home with ceiling fans will allow you to raise your thermostat by roughly four degrees, which can further reduce your energy bill by up to 30 percent.  
2. Update Your Windows
During the spring and summer, direct sunlight can significantly warm up your home. One energy savers tip is to prevent UV rays from bringing unwanted heat into your house, as a way to reduce your energy bill.
According to ENERGY STAR, a typical home will save $126–$465 a year when replacing single-pane windows with ENERGY STAR qualified windows, and $27–$111 a year when replacing double-pane windows.
Bonus energy savers tip: Invest in heavily-insulated drapes to block even more heat from entering your home as an additional way to save energy in the spring.
3. Check Seals Around Your Windows and Doors
Letting hot air into your home — or cold air out — due to gaps around your windows and doors might be costing you more than you expect. According to The U.S. Department of Energy, sealing any leaks or drafts in your home can save you between five and 30 percent per year in energy costs.
Sealing leaks on your doors and windows is a simple process, too. All you need is caulk or weatherstripping materials and you can block unwanted airflow in a snap.
4. Manage Airflow
Homeowners can manage the airflow in a number of ways. The first is by using exhaust fans strategically. Exhaust fans pull the warm air from your home and send it outside, on particularly warm days, turn your bathroom and kitchen exhaust fans on to force warm air outside to decrease the use of your AC. 
You can also rearrange your furniture away from your heating and cooling systems baseboard or registers. By moving obstacles away from your home's airflow, you can maximize circulation, heating and cooling more of your home. 
Bonus energy savers tip: If a cool day is in the forecast, try to maximize heat from your oven or stovetop. When you finish baking, leave the oven door open so the warm air can circulate through your home.
5. Check Your Refrigerator Gasket
You might be surprised to learn that a refrigerator accounts for almost 14 percent of the average homeowner's electrical bill, according to the U.S. Department of Energy.
One energy savers tip is to ensure all of your refrigerator's components are running well, so it doesn't take up more energy than normal. That's why you should inspect your refrigerator gaskets often.
Your refrigerator gasket is the rubber seal around the inside of the door and is responsible for keeping the cold air in. If this gasket breaks or cracks, it can allow the warm air inside of your home to enter your refrigerator, causing the compressor to work harder to maintain a cool temperature, and increasing your electricity bill.
6. Upgrade Your Lighting
If you're still using incandescent bulbs, you should know that only 10 percent of the electricity they consume is used for light, the rest is turned into heat. Not only does that mean you're paying more for less light, but you're also unknowingly warming your home.
Opt for more efficient lights like LEDs, which according to the Department of Energy use at least 75 percent less energy and last 25 times longer than incandescent lighting.
And remember to turn the lights off when you're not in the room. For a 40 watts lightbulb that's on for one hour, you can expect to consume 0.04 kWh. If your electricity rate is $0.10 per kWh, every hour means $0.04 out of your pocket — at 24 hours a day, that's nearly a dollar a day!  
Bonus energy savers tip: For even more savings, harness the power of the sun! If it looks like a chilly night is in the forecast, leave curtains open during the day to allow the sunlight to warm the room and close them at night to keep the heat in so you can rely less on your heating system.
7.  Get Your AC Tuned-up by a Licensed Professional
If you get your air conditioner tuned up in the spring, you'll prevent yourself from potential meltdowns in the summer. It's important to call in a professional to tune-up your AC so you and your family can be safe!
Air conditioners are high voltage, and without proper knowledge and equipment, it can be dangerous to take a tune-up on as a DIY project.
During a tune-up, a licensed professional comprehensively look for any AC system failures:
Ensures your system isn't working on overdrive by checking refrigerant levels

Inspects your ductwork for visible gaps or collapse that may restrict airflow

Pinpoints and leaks that can wreak havoc on your system
It's especially important to call in the pros if you suspect a leak in your equipment. It's very difficult to inspect an AC for leaks without training and expertise in the field. But, leaks decrease the efficiency of your system and cause potential health issues for you and your family. 
Change your air filters yourself! 
Remember to check your furnace and AC filter at the start of the season, and change it out if needed. A clean filter will maximize your system's output. 
Need help changing your filter? 
Watch this video that demonstrates how you can easily make the tune-up on your own: 
Pro Tip: Warm weather is right around the corner! Remember you can get your AC system service any time the temperature outside of over 65 degrees. During an AC tune-up, a technician can perform this service with limited access to your home, so rest assured your family, and our staff will be protected during the service! 
8. Check Your Water Heater
First things first, check the thermostat on your current water heater. Many manufacturers automatically set water heater thermostats to 140°F,  though 120°F will work for your home just fine.
Adjusting the thermostat to 120° will help you avoid scalding temperatures when you turn on your hot water, and will also cut energy costs. Even when you're not actively using your water heater, reducing the temperature will save you $36 to $61, annually, in standby heat savings. And, adjusting the heat down will save you more than $400 per year, during active water heater use, according to The U.S. Department of Energy.
Bonus energy savers tip: Each year, drain a quarter of your water heater tank to remove sediment and debris to ensure your water heater is working as efficiently as possible all year round.
9. Conserve Hot Water
While you're at it, don't just focus on the cleanliness of your hot water heater, also pay attention to how frequently you use it.  Minimizing the amount of hot water you use throughout the year can save you on your energy bills. Remember to:
Take shorter showers

Only do full loads of wash

Do not let the water run any longer than necessary when using the sink
10. Know Your AC Thermostat 
Remember, you are in control of how frequently your system runs! Complete control over your thermostat is especially useful during the spring when we experience colder nights and warmer days. That's because constantly adjusting the temperature inside your home can be a costly mistake: The cooler you keep your home with an air conditioner, the higher your electric bills will be.  
According to the U.S Department of Energy, 78° F is the most efficient temperature to run your AC when you're home. While you're away, it's best to keep the thermostat at 85°. Adjusting your temperature down to just 72° can increase your energy bills by roughly 47 percent. 
Read our full article on maximizing the lifespan of your AC unit, while protecting your energy bill.
11. Upgrade to ENERGY STAR
ENERGY STAR-qualified windows can save you heaps of money this spring, but that's not the only upgrade you can make. There are plenty of other appliances you can upgrade to increase your savings even more.
By equipping your home with ENERGY STAR refrigerators, dishwashers, and heating and cooling systems you can reduce your home energy use by up to 50 percent.