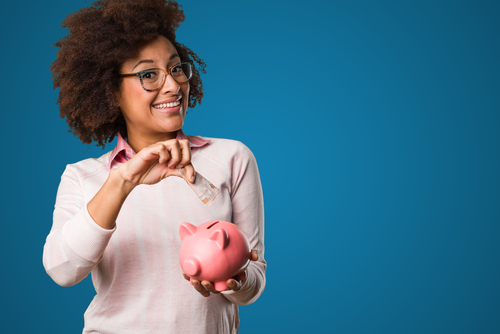 You already know how important a properly functioning HVAC system is to your family – especially on those sweltering hot days, and those freezing cold nights. Unfortunately, most of us take our heating and cooling systems for granted until it suddenly stops working. 
There are, however, several things you can do to ensure your HVAC system is not only running smoothly when you need it but will be for a long time to come. Plus, HVAC maintenance is way more cost-effective than expensive, last-minute repairs or replacement. 
Read on for a money-saving HVAC maintenance checklist.
1. Schedule an Annual Inspection
One of the best ways to save money on your HVAC system is to schedule an annual inspection with the professionals. This not only increases efficiency and performance but could extend the life of your unit. While you should be conducting visual inspections of the unit on a regular basis, having a professional come out to inspect the more intricate parts such as airflow could save you from a more costly repair later. 
During the inspection, most HVAC technicians will:
Check and test the controls.

Clean your furnace. 

Inspect the condensation line and drain. 

Ensure proper lubrication of all moving parts. 

Clean your vents and air ducts, and check for leaks. 

Ensure the thermostat is properly working. 

Tighten electrical connections.
2. Change Out Air Filters
This often tops the list of most-overlooked-but-helpful tasks to prolong the life of your HVAC: filter replacement. 
Regularly changing your air filters can go a long way toward ensuring your HVAC system is running at optimal levels. Regularly replacing the air filters can lower your air conditioner's energy consumption by 5-15%. Dirty air filters can block airflow, reduce efficiency, and lead to greater damage to the system. 
You replace the air filter in your HVAC system every month or two, especially during high-use months. But, if you operate in dustier conditions or have pets, you may need to change them out more often. 
3. Seal Your Ducts
Did you know leaky ductwork can result in a 20% to 40% loss in energy? This is why you should be checking for leaks, separated joints, stuck dampers and blocked registers. The air ducts are the backbone of your HVAC system. Sealing any leaks could mean an extra half-ton of air conditioner capacity – for free!
4. Clean Your Vents
If you can't remember the last time you inspected the louvers on your air vents, it's time to clean your air vents. Years of use can cause dirt, grime, pet hair, and dust to accumulate on the vent covers. 
Not only will a thorough cleaning make them look better, it will help reduce the allergens in your home, and more importantly, it will allow your HVAC system to operate more efficiently. 
5. Check Your Outdoor Unit
Visually inspect your outdoor unit on a regular basis. It's not a "set it and forget it" system. Remove any leaves, branches, or debris that may have settled around the unit. Ensuring there is at least two feet of space will help it run more efficiently.
Consider placing a cover over the unit to protect it from dust, mud, or other debris that may clog the unit. And, lastly, make sure the concrete slab the unit is sitting upon is still even. If it's on an uneven surface, your unit could be running on overtime. 
6. Consider a Programmable Thermostat
While it may be an investment upfront, transitioning to a programmable thermostat could save you money, help your heating and cooling system run more efficiently, and ensure lower energy bills. 
Turning your thermostat back 7-10 degrees when you're away can save you up to 10% on cooling and heating costs each year.
7. Take the Pressure Off
Nearly half of your utility bill goes toward cooling and heating your home each year, according to the Department of Energy. 
That's why the last item on your HVAC maintenance checklist includes the ways you can lighten the load on your HVAC system entirely, which translates into greater efficiency and lower bills:
Install ceiling fans to help in summer (cool the air down) and the winter (

push the warm air down

).

Close windows, blinds and shades during the day during summer months; and open the windows to allow the sun's natural heat to warm the house up. 

Check windows and doors for proper sealing. Make sure you're not losing precious heat or cool air through air leaks. 

Consider when you're using your appliances in the summer (make sure they're not adding unnecessary hot air to the house) and the winter (the oven can help heat the home).
Taking the time to maintain your HVAC system can prevent future problems and unwelcome additional costs.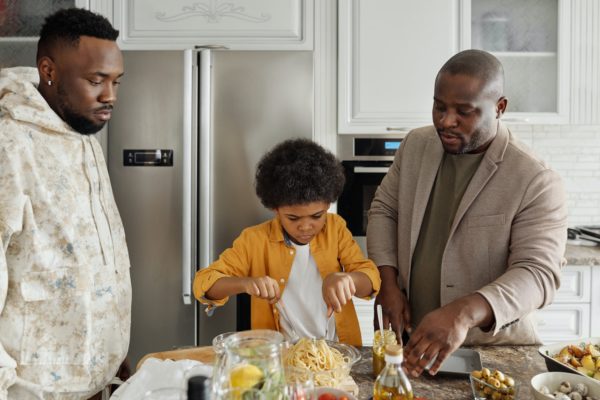 .In the dead of winter or the heat of summer, it's second nature for us to walk over to the thermostat and adjust the temperature to make our homes comfortable. 
Because this routine is so habitual, you probably don't think much about the system's technical processes. Like the one that works to ensure humidity levels in your home are optimal, or the one that filters and cleans indoor air to keep you healthy.
This comprehensive system of heating, cooling, and ventilation is also known as HVAC. 
If you're a new homeowner or haven't worked with an HVAC company, let's discuss what HVAC is, how it works in your home, and where to go if your HVAC system needs repairs. 
What does HVAC stand for?
The acronym HVAC stands for:
H

eating

V

entilation

A

ir

C

onditioning
Think of HVAC as multiple systems that:
Move air between indoor and outdoor areas

Heat and cool residential and commercial buildings
What is an HVAC system?
HVAC systems consist of different layers and methods of output. Meaning, HVAC isn't only about central air conditioning or central heating, though these are two of the most common systems. 
Let's explore each part of the system.
Heating
You have several system options for heating your home, including furnaces, heat pumps, boilers, and ductless systems. For each system, there are different methods of heat delivery:
Forced air systems:

Also known as central heating systems, these heating systems are the most common for homeowners and rely on air to transfer heat. In this system, air gets distributed through ductwork, vents, and plenums.

Radiant and hydronic heat:

These interchangeable terms describe heating systems that rely on tubing and hot liquid that runs directly from the floor, along baseboard heaters, panels in the wall, ceilings, or through radiators to heat your home. 

Geothermal:

The least common option for home heating is geothermal heat, which leverages energy stored in the earth to provide heating in your home.
Ventilation
Without the ventilation component of HVAC, homeowners might notice a fluctuation in inside temperatures, and risk too much (or too little) humidity in the home, and unhealthy air quality. The most common types of ventilation systems are:
Exhaust:

Commonly used in colder climates, exhaust ventilation systems work by depressurizing your home and forcing air out of the house, while bringing new air in through passive vents.
Supply:

This type of system uses a fan to pressurize your home, which forces outside air into your home, and pushes air out of ducts, and vents.
Balanced:

A balanced ventilation system usually has two fans and two duct systems and works by bringing in (and pushing out) equal amounts of fresh outside air and polluted inside air.

Energy recovery:

Sometimes called Heat Recovery Ventilators, this type of system includes a heat exchanger, one or more fans, and controls. It operates by transferring inside air to the fresh outside supply air.
Air Conditioning
Homeowners also have a few choices when it comes to cooling their homes. The most common is using central air conditioning in conjunction with central heating, but that's not the only solution. There are also split or ductless, window and portable units. 
All AC options operate in the same way, using energy to move heat from homes and buildings to the outside. 
Most air conditioning systems use: 
A compressor to transfer heat from indoors to outside

Refrigerant, to run the compressor
Refrigerant moves between a liquid and gas state, and as it changes, refrigerant can absorb and release the heat outside of your home.
Where can I go for HVAC repairs and maintenance?
Because there are so many working parts and methods of operation in HVAC systems, it's wise to give them an annual tune-up by the experts. 
Preventive care of your HVAC systems can extend the life equipment and reduce costly and untimely repairs. When your HVAC systems are operating well, you can save on energy bills and keep your home's air quality safe.