Keep Cool With A Santa A/C Service Plan
Written on: May 15, 2021
We Give You Comfort You Can Count On!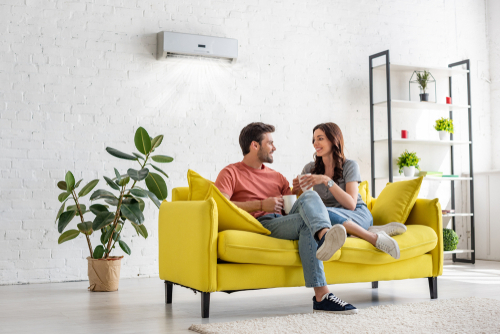 The recent heatwaves here in Connecticut may have you wondering if your home's air conditioning is ready to take on summer. If that's the case, now is the time to enroll in a Santa Energy A/C Energy Savings Plan.
These service plans help you affordably maintain and repair your home's air conditioning system.
What Does An A/C Energy Savings Plan Cover?
The foundation of the A/C Energy Savings Plan is our 13-point cooling system tune-up. Our trained, experienced service technicians not only get your air conditioning system in good running order, they also thoroughly inspect the entire system. If they find a problem, they can quickly fix it before the problem can lead to a breakdown.
Unfortunately, even with the best of care, A/C breakdowns can happen. The A/C Energy Savings Plan can protect you from big repair costs with coverage that includes discounts on repairs, parts protection, and a discount on condenser replacement. You also get 24/7 emergency service and priority service and scheduling.
Other Reasons To Get A Service Plan
There's a reason we put "energy savings" in the name of the service plan. A properly maintained air conditioning system operates at its best possible efficiency. That means your cooling energy costs will be much lower than if your home's A/C did not get regular professional maintenance.
Our maintenance tune-up also helps to extend the life expectancy of your home's air conditioning equipment, allowing you to get the most out of your investment before needing to upgrade.
Another benefit of our service plan is that manufacturers require regular tune-ups by a professional service technician to keep the warranty in effect. With our service plan, you may be able to protect your air conditioning's warranty.
We offer supplemental A/C coverage for homes with more than one condenser. If you use heat pumps for cooling your home, we have a service plan for those, too!
Now is the time to make sure your home's air conditioning is protected. Contact us to enroll in a service plan!