Generator Installation and Service
Comfort You Can Count On
There has been some extreme weather here in western Connecticut in recent years: superstorms, hurricanes, nor'easters, and tornadoes.
Throw in run-of-the-mill thunderstorms and winter weather, and we have seen lots of power outages. In some areas, people can be without electricity for a week or more.
Santa Energy is a Generac dealer and installs Generac's top-quality propane whole-house backup generators to keep homes like yours safe and comfortable when the power goes out. We will also deliver the propane for your generator.
Why do I need a whole-house backup generator?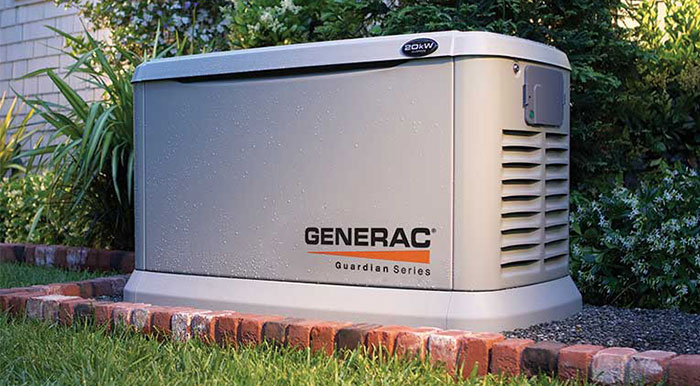 Electricity is essential for many things in your home. When the power goes out, a propane whole-house backup generator instantly goes to work. Here are some of the things it does for you.
It protects your home. Your propane whole-house standby generator will keep your home's security system and HVAC system on. It will also keep your sump pump running, protecting your basement and everything in it, from flooding.
It keeps your family safe. If there is someone in your home who uses medical equipment such as an electric wheelchair, oxygen or a home dialysis machine, a whole-house generator will power that equipment.
It keeps you connected. Your phones will stay charged, so you can be in contact with family, local authorities, emergency services and other essential people. You will also be able to use your computers and laptops to work remotely.
Our experts will thoroughly discuss with you what you need for power, factoring in things such as the size of your home and what appliances you want to keep running during a power outage. We're a full-service provider so we not only install your unit, but get all the needed permits, do the excavation and placement for your generator and propane tank, install the gas piping to connect the unit to your home and do all needed electrical work.
We also provide generator service and repair, and our affordable service plans help you keep your generator running properly.
Get a quote from Santa Energy for a propane whole-house backup generator!