Home Heating, Cooling and Comfort Equipment
Comfort You Can Count On
One of the advantages of being a Santa Energy customer is that we are a full-service company.
We do a lot more to keep your home safe and comfortable than just reliably deliver heating oil and propane. With Santa Energy, you also get expert installation, maintenance, and repair of your heating and cooling equipment.
Santa Energy offers equipment to fit all needs and budgets, and all of our equipment is of outstanding quality, from leading manufacturers.
Our service technicians are knowledgeable, trained, and experienced. They uphold Santa Energy's high standards for service by showing up on time (or let you know if there is a delay), act courteously, get their work done right the first time, and clean up after themselves before they leave.
Here is a closer look at the equipment services we provide.
Boilers & furnaces
Here in Fairfield County, winters can get pretty cold, which is why you need a home heating system that you can count on. We sell and install boilers and furnaces by top makers. We also provide annual tune-ups to keep your heating system running at its peak efficiency. Additionally, when you do need repairs, we're here for you.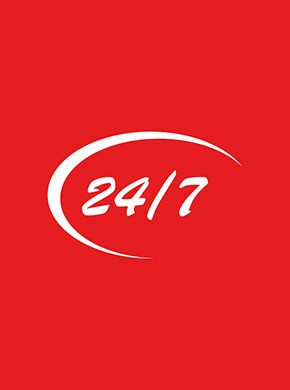 Our customers get 24-hour emergency service.
Water heaters
A new, efficient water heater can give you all the hot water you need with lower energy costs. We also sell and install oil-fired and propane water heaters of all kinds: conventional storage water heaters (the ones with a tank), indirect water heaters and tankless water heaters.
Air conditioning
If you have had it with a stuffy home and having to install window A/C units, Santa Energy can help you upgrade to cool comfort with central air conditioning, air handlers and ductless mini-splits. Our service technicians also provide annual maintenance and any needed repairs.
Generators
In recent years, there have been some wicked storms here in the Northeast. Some parts of our service area have been without power for a week or longer afterward. A Generac propane whole-house backup generator will keep your home safe and comfortable, whatever your needs are.
Indoor air quality
Maintaining the right temperature in your home is just the beginning. Our humidifiers and electronic air cleaners help keep the air you breathe clean and comfortable.
Service plans
The outstanding service you get with Santa Energy does not stop with installing your new equipment. We offer affordable service plans to help you maintain your equipment and to provide discounts on parts and labor when you need repairs.
Rebates & Financing
Upgrading the heating, cooling and comfort equipment in your home is a big investment. We make that investment more manageable by helping you get available rebates and secure affordable financing.
Contact us to learn more about our HVAC and comfort equipment services.