Rebates and Financing
Santa Energy helps make your equipment more affordable with rebates and financing.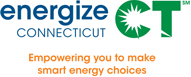 Upgrading your heating, cooling and comfort equipment is a major investment in your home and your quality of life.
It can also be a major investment in terms of money.
Santa Energy can help you make the cost of your new equipment more manageable.
First, we will assist you in accessing any rebates your new equipment qualifies for.
Second, if you need financing, Santa Energy offers extended payment plans to qualified customers. We will also work with you for affordable, fair and transparent outside financing from resources including Wells Fargo and Energize Connecticut.
Contact us to learn more about available options today.