On-site fueling for New England businesses
Get Reliable Service with Santa Buckley Energy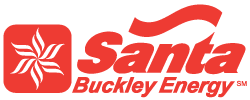 Santa Buckley Energy makes managing the fuel supply for your fleet vehicles and equipment easy with our on-site fueling services. Our commercial fuels team has decades of experience working with businesses all over New England, and we are a Trusted Advisor when it comes to on-site fueling.
On-site fueling saves your business time and money. Your workers don't lose time on refueling at a retail filling station, and you also don't have to pay retail filling station prices. As an added benefit, your business is more environmentally friendly as your fleet is not burning as much fuel to go off-site to get fuel.
Quality storage tanks
Wherever you need your fuel storage tanks set up, Santa Buckley Energy has a large selection of portable fuel tanks in a wide range of sizes, so we have tanks that fit your needs.
We exclusively carry Western Global fuel tanks, which are not only completely affordable, but give you peace of mind with the quality construction and double-walled 100% containment. Their pumping equipment is self-contained and independently powered.
Our tanks are secure, lockable and designed for hose-access fueling.
Reliable bulk fuel delivery and service
With decades of providing outstanding service to businesses all over New England, we have insights and knowledge to ensure that your business has the fuel it needs. Our commercial fuel professionals are courteous, accessible, and willing to answer your questions as we set up a customized bulk fuel delivery program for you.
Thanks to our diverse state-of-the-art delivery fleet, we have the fleet size and flexibility to meet all your bulk fuel delivery needs, and our fuels are of outstanding quality; meeting or exceeding federal, state, local and industry standards.
We give your business dependable, safe delivery of:
#2 Heating Oil
#4 Heating Oil
Kerosene (also called #1 Diesel)
Biodiesel and Bioheat® Fuel
Gasoline
On- Off-road Diesel
Diesel Exhaust Fluid
Premium Additized Fuel / Winterized Diesel
Our wet-hosing service provides on-site, direct-to-truck fueling and is available 24/7, 365 days a year. We also provide direct-to-truck delivery of diesel exhaust fluid (DEF) for your selective catalytic reduction (SCR) vehicles.
Get the dependable, personal service you and your business deserve. Contact us to find out more about our on-site fueling services.