Air Conditioning Installation and Service
Comfort You Can Count On
When summer is sweltering weather makes your home uncomfortable, there is nothing like air conditioning to make things better.
But if you are still using window A/C units, you're not getting all the comfort you should. Window units are inefficient in terms of both cooling and energy usage. They are unsightly, a security risk and a lot of work to install in the spring and take out in the fall. They also block light while letting dust, pollen and insects in from outside.
Santa Energy has better options to keep you cool! We sell, install, maintain and repair well-made, durable home cooling systems, including central air conditioning, air handlers and ductless mini-splits (heat pumps).
How do ductless mini-splits work?
If you use a boiler to heat your home, you do not have the ductwork needed for central air conditioning. Adding ductwork can get very costly, putting central air conditioning out of reach for many people. It also means that your home is going to be dusty and messy potentially for weeks as walls and ceilings are opened up for the installation of the ductwork.
Ductless mini-splits, also called heat pumps, are a cost-effective option that allows you to zone your cooling for better energy efficiency. They use about 40% less energy than window units.
Here is how ductless mini-splits work:
Mini-splits have an outdoor compressor unit and an indoor air handler, also called the evaporator. A conduit — which contains the tubing and lines for the power, communications and condensate drain — connect the two.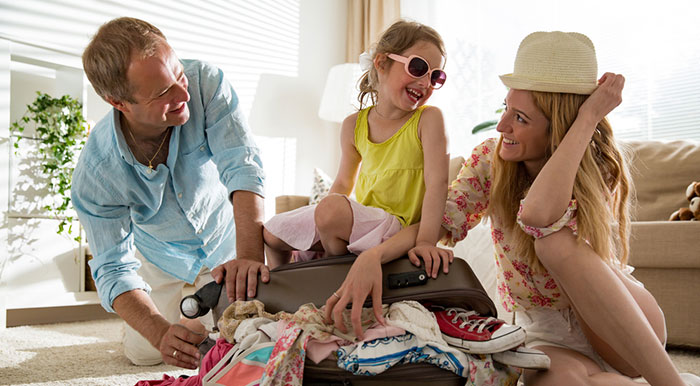 The compressor does what its name implies, compressing the refrigerant, which is then sent to the condenser, where it gives up its heat. The heat is sent out of the unit into the outdoor air. The refrigerant is now a liquid and flows through the conduit to the air handler. There, it absorbs heat from the indoor air that is blown over the evaporator coils. The cooled air is sent back into your home.
Santa Energy: Your full-service A/C company
Once your new home cooling system is installed, Santa Energy is still here for you. Our affordable air conditioning service plans help you keep your air conditioning in tip-top shape and running at its best efficiency so that you are not wasting money on higher energy costs. And if you do need repairs, we're here for you with prompt air conditioning repair done right the first time. Another incentive for our service plans: You get priority service, 24-hour emergency service, a discount on repairs, and parts protection.
Santa Energy provides honest, competitive quotes for new air conditioning. Contact us today to get started.