Propane Pricing & Payment Options
Take Control of Your Propane Costs!
With Santa Energy, you get propane pricing that is competitive and transparent. We don't do surprises or a pricing bait-and-switch.
Because we're a local, family-owned company, we know our customers have individual needs when it comes to managing their propane costs. That's why we provide options that you can choose from.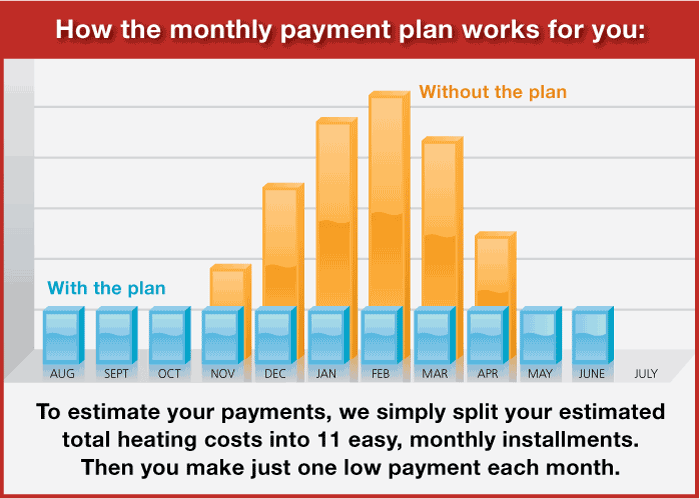 Budget Plan
You no longer need to worry about your propane bills going up and down over the year. Your propane costs are evenly spread out over 11 easy, affordable payments. Managing your household budget is much easier because you know how much you'll pay each month.
Pricing plans
Our three pricing plans give you the opportunity to choose the right one for you!
Our Value Flex Plan has no enrollment fees or minimum purchase requirement. You'll pay the lowest rate on the day you purchase your propane.
With our Fixed Price Plan, you lock in the price you will pay for propane. Whatever happens with the markets, you will have stability in your propane costs.
AutoPay
Your monthly Santa Energy payment is automatically charged to your credit card or deducted from your checking account. Your payment will always be on time. Also, if your credit card has a points-based rewards program, using it for your Santa Energy payments helps you get to those rewards sooner!