Commercial Fuel Services
Santa Buckley Helps Your Business Succeed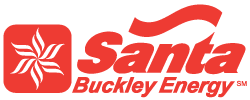 In 1940, when Santa Energy got its start, Stephen and Madelyn Santa worked out of their home and had a single fuel delivery truck. Over time, they grew the business and began providing commercial fuel services.
The growth of our commercial fuel business accelerated in 1983 with the purchase of Buckley Brothers, a major supplier of distillate products that delivered to commercial facilities throughout the Northeast.
In 2001, we turned our commercial side into its own dedicated business—Santa Buckley Energy. Santa Buckley's commercial fuels team brings decades of knowledge and experience to serving our clients. We are a trusted advisor for businesses, institutions and municipalities in Connecticut, Massachusetts, Rhode Island, New Hampshire, New York and Vermont.
Here is a rundown of our products and services:
Marine Fueling
With our central location on Long Island Sound, U.S. Coast Guard Certification for marine fueling, a large storage terminal, a fuel dock capable of fueling many types of boats, and top-quality fuels and additives, Santa Buckley Energy can take care of fueling for a single boat or an entire fleet.
On-site Fueling
Our on-site fueling gets your fleet vehicles on the job more quickly and easily than having to rely on outside filling stations. We provide well-made, safe, portable tanks in a wide range of sizes and dependable bulk fuel delivery.
Fleet Fueling
With our stable, secure supply, Santa Buckley Energy customers get dependable fleet fueling with high-quality fuels, including gasoline and diesel fuels.
Propane
Santa Buckley Energy is known as New England's go-to for reliable, safe delivery of bulk propane. Whether you need propane for your restaurant, manufacturing plant, or hospital, we create a customized delivery service. We also help convert fleet vehicles to run on clean-burning propane autogas and set up on-site autogas filling stations. With our centrally located 600,000-gallon propane storage terminal, you will always have the propane you need.
You can count on Santa Energy for the commercial fuel services your business relies on. Contact us today to see what we can do for you.