About Santa Energy
Serving Fairfield County since 1940
Santa Energy is a classic family-business success story that began in 1940 with Stephen and Madelyn Santa with one fuel truck, which they parked outside their Stratford home.
As the Santas' sons grew up, they went to work in the family business. In 1959, the company moved out of the family home and into a Bridgeport office that Stephen and Madelyn bought. Santa Energy remains headquartered there today, with a service area encompassing all of Fairfield County.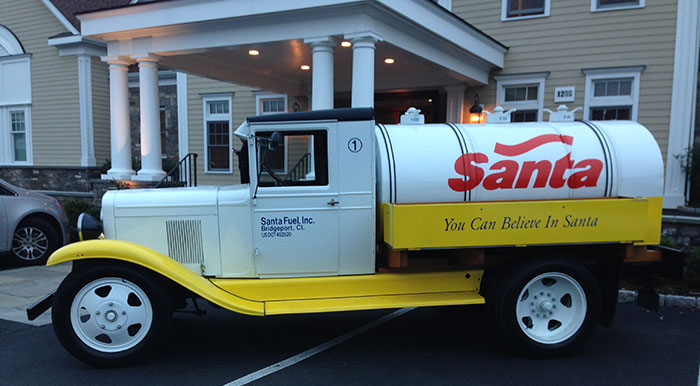 Over the last 80 years, our products and services have expanded beyond heating oil to include propane, HVAC and home-comfort equipment, and commercial fuel services.
But no matter how much we grow, the Santa family remains committed to dependable, respectful service and quality workmanship in all we do for our customers.
Contact us to learn more about Santa Energy's products and services.