Why Santa Energy
A proud history of reliable service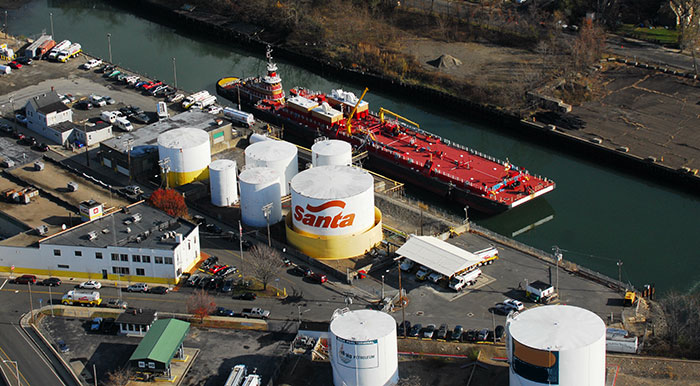 Back in 1940, when Stephen and Madelyn Santa launched their fuel business out of their Stratford home, things were quite different than they are today.
You could build a new home for about $4,000. A loaf of bread cost 8¢. You could get pork chops for about 25¢ a pound. A quart of milk, delivered by a milkman, cost 13¢. Fifteen pounds of potatoes would set you back a whopping 38¢. A new car averaged $850.
While so much has changed, including the products and services offered by Santa Energy, our dedication to providing the best, most reliable fuel services in Fairfield County has not wavered.
With Santa Energy you get:
Dependable delivery of heating oil and propane, with the Automatic Delivery option for peace of mind
24-hour emergency fuel-delivery and equipment service
Pricing and payment options for heating oil and propane so that you can better control your fuel costs
Heating-oil and propane-tank installation and service
Wireless tank monitoring for both heating-oil and propane tanks
HVAC and home-comfort-equipment sales, installation, maintenance and repairs
A team of trained, experienced service technicians who show up when we say they will and who respect your home
A wide range of commercial fuel services, including fleet fueling, propane propane autogas, and marine fuels.
A family-owned, locally based company with an outstanding record for customer satisfaction
Ready to learn more about what Santa Energy can do for you? Get in touch with us today.