Commercial Propane Services For Your Business
Get service you can count on with Santa Buckley Energy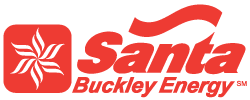 Propane is a remarkably versatile fuel, providing businesses, municipalities and institutions with an efficient energy source for a wide range of uses. Santa Buckley Energy puts our decades of experience to work creating turnkey solutions for your needs, from propane conversion to bulk delivery to autogas services.
Propane conversions
If you want the benefits of gas equipment and appliances for your business, but aren't located near natural gas lines, propane is a reliable, cost-effective solution.
Here are some of the benefits of propane in commercial settings:
restaurants and commercial kitchens for hotels, resorts, event centers and caterers can make top-quality food in large volumes
laundromats and commercial laundries can get laundry dry faster with lower energy costs, less wear and fewer wrinkles
health clubs have reliable heating for their building, pools and spa tubs, as well as water heating for their showers
hospitals, nursing homes, assisted-living facilities, schools and businesses have a dependable fuel source for their backup generators
municipal and commercial buildings keep warm, safe and comfortable with propane heating systems
Santa Buckley Energy can help your business convert your properties from fuel oil to propane. Thanks to the knowledge and experience of our commercial fuels team, we can manage the product from start to finish, and provide vaporizer and tank management.
Bulk propane delivery
Our bulk propane delivery is cost-effective and reliable. We will thoroughly go over how you use propane in your business and set up a delivery schedule, so you have propane when you need it.
With our centrally located 600,000-gallon propane storage terminal and our diverse, state-of-the-art delivery fleet, we have the fleet size and flexibility to meet all your bulk propane delivery needs.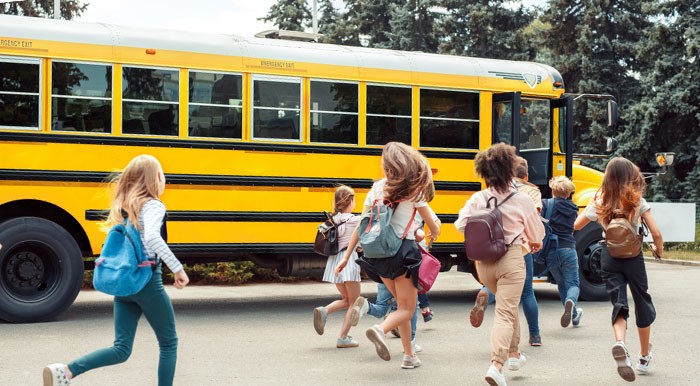 Propane autogas
Santa Buckley Energy has an autogas filling station at our fleet-fueling station located at 71 Admiral Street in Bridgeport, CT.
But that's only the beginning of our autogas services. We can convert your fleet vehicles to autogas. We'll install a propane autogas filling station at your business so that you'll have on-site fleet fueling, saving you time and money while improving productivity, making management of your fleet fueling easier, and reducing fuel theft. You also get our reliable, safe autogas delivery customized to meet your needs.
Propane autogas costs on average about 50% less than the same amount of gasoline. Autogas burns much more cleanly than gasoline or diesel, giving you better fuel efficiency, so you'll save even more money. Your business may also qualify for incentives and tax credits for converting your fleet to autogas.
Because autogas burns so cleanly, it creates dramatically less wear on your vehicles' engines than gasoline or diesel. That reduced wear can lower your maintenance costs by up to 50% and can help your vehicles last longer, meaning lower replacement costs.
All sorts of vehicles can use autogas, including:
commercial vans, like those used by carpenters, electricians and plumbers
shuttle buses
taxis
foodservice and catering trucks
school buses
delivery vans, like those used by retailers and florists
police cars
freight trucks
It's not only businesses that are turning to autogas. School districts are discovering that the fuel is a better choice for their buses, not only because it saves them money but because they don't have to deal with fuel gelling in very cold weather, as can happen with diesel. Municipalities are using autogas for police cars, shuttles and more.
Autogas has fiscal benefits that save taxpayers money.
Autogas will dramatically reduce your fleet's greenhouse gas emissions, as it produces 20% less carbon monoxide, 40% fewer nitrogen oxides and 10% less carbon dioxide than diesel or gasoline.
Whatever propane service you are looking for, Santa Buckley Energy has the know-how and experience to meet your needs. Contact us to learn how we can help your business.