Equipment Financing and Rebate Options
Written on: October 18, 2021
We make your equipment more affordable!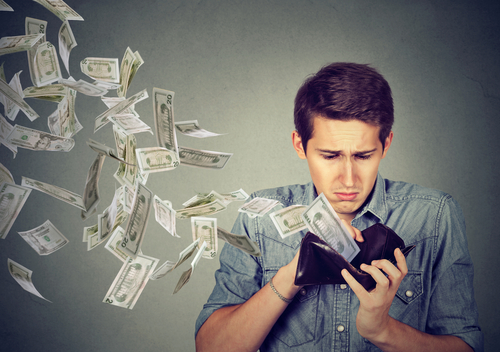 Upgrading your home's HVAC and comfort equipment can feel daunting.
You are making a major investment in your home's value, comfort, and energy efficiency. That investment part is why some people put this off as long as possible, worried about the financial commitment.
Santa Energy is here to help you every step of the way, starting with our FREE estimate. Our help also includes helping secure financing and rebates for your equipment purchases that helps lower the price of your equipment while giving you peace of mind.
Financing
Purchasing this new equipment for your home is a big investment not only in your home, but financially as well. That is why Santa Energy not only offers extended payment plans to qualifying customers, we also partner with Wells Fargo to provide transparent and affordable financing.
Energize CT is another great resource for financing and we will help you work with them for your financing needs. The organization has several options for financing high-efficiency HVAC and home comfort equipment, as well as other energy-saving items for your home. Many of these financing options offer low-interest or even 0% interest, no money down, and flexible terms.
Rebates
Many manufacturers of HVAC and comfort equipment such as water heaters and indoor air quality equipment offer rebates, and we'll work to make sure you get any that your equipment qualifies for.
We also look to associations interested in energy efficiency who offer rebates. Energize CT offers several that the equipment you purchase from Santa Energy may qualify for, including:
Up to $2,500 for ductless heat pumps/mini-splits
Up to $200 for Energy Star-certified central air conditioning systems
Up to $750 for gas-fired boilers
Up to $650 for gas-fired furnaces
Up to $350 for Energy Star-certified gas-fired tankless water heaters
This and other rebate programs are updated annually, and rebates are only available as long as funds for them last. So, if you're looking to add rebate savings to your home's HVAC and home comfort equipment purchase, act fast!
Santa Energy is southwestern Connecticut's leader for quality heating, cooling, and comfort equipment sales, installation, and service. Contact us to learn more about how we can help you save money and get a FREE estimate.