Fixed Price vs. Market Rate
Written on: January 10, 2022
What's right for me?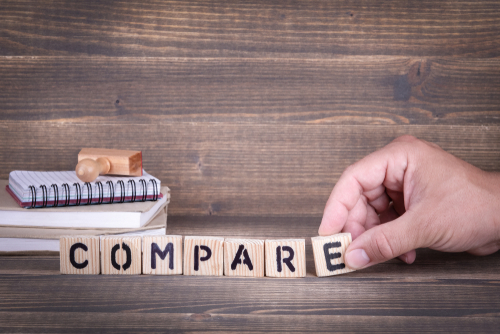 Santa Energy has been providing reliable heating oil and propane delivery for Bridgeport, Fairfield, Shelton and nearby communities in western Connecticut for more than 80 years.
We have a deep understanding of our customers because you are also our neighbors. It's why we provide pricing and payment options for your heating oil and propane services.
Two of our more popular options for pricing are Fixed Price and Market Price. Which one you choose depends your risk tolerance for price fluctuations.
How Fixed Price works
Before heating season, you contract with Santa Energy to set your price per gallon for heating oil or propane. Once you sign the contract, your fuel price will not increase or decrease. You'll know exactly how much you'll be paying for your fuel. The Fixed Price plan remains in effect through April 30 of the following year when you will stay on auto delivery at the market floating Rate until you sign another fixed contract. This plan is ideal for people who want stability when it comes to their fuel costs.
How Market Price works
The market price for heating oil and propane varies from day to day, with no limit how far up or down it can go. If you pay market rate, you can potentially save a lot of money if the market price goes down. But if the price goes up, so will your costs. The market price is unpredictable and based on several factors, including the weather, crude oil prices, supply issues, and more. Over 70% of our customers stay on the market price as they have found it works out over time.
Choose your payment options for even more cost control!
It's tough to plan your household finances when your fuel costs fluctuate. Our Budget Plan is a solution!
With our convenient Budget Plan, we estimate your annual propane and heating oil costs and divide them into 11 even, monthly installments. You'll never have to worry about sudden spikes in your bill amount or spending more money than you planned. Because you know exactly what you'll be paying each month, creating a monthly household budget and sticking to it will be much simpler for you.
You may make things easier for yourself by using AutoPay! Simply register your debit or credit card with AutoPay, and your bills are paid automatically each month without the hassles of phoning in, logging on online, or mailing a check!
If you join the program using a credit card that has a points-based rewards program, you'll receive points with each AutoPay payment. You'll be able to redeem your points for rewards more quickly. If you get travel points, you can spend next winter's vacation sunning in Florida rather than shivering in Stratford!
Discover the peace of mind that comes with a fixed price for your heating oil or propane. Contact Santa Energy to learn more!