When Is It Best To Replace Your Heating Equipment?
Written on: October 14, 2019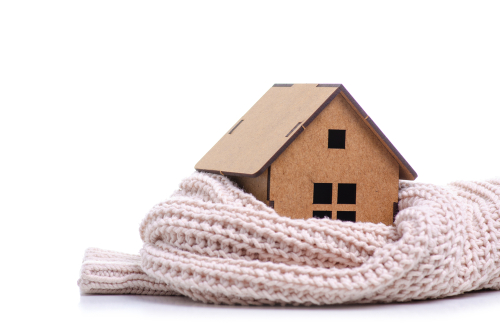 Most furnaces and boilers have a lifespan of around 15-20 years, though homeowners who have performed annual maintenance may enjoy longevity with their system. However, if your heating system is reaching its expiration date, it's important to start looking for telltale signs your system needs a replacement.
Don't get caught with a faulty heating system as winter begins.
Signs You Need to Replace Your Heating Equipment
The most common red flags homeowners should look for as their heating equipment ages are:
Increased energy bills
Humidity issues
Rise in allergens
Abnormally uneven heat flow
Increased noise
Visible damage on the unit
Each of these factors can mean that your system isn't working as efficiently—or cleanly—as possible. Maybe an obvious indicator, but if you've had to call up the repair team more often than usual, it may be another sign that it's time to replace your heating system.
Should I replace, call in for maintenance or make other adjustments to my heating system?
If you start to notice the signs of aging or inefficiencies in your system, it's time to ask if a replacement or continued repairs is the best option. It's a hard decision to make as the upfront cost of a new heating system can be expensive. But, so are continued repairs and maintenance on your system.
If your heating system is less than 10 years old, it's likely not ready to be replaced quite yet. Of course, every situation is unique. Work with an HVAC company to learn the extent of damage to your system so you can accurately assess if it's best to replace or repair.
On the flip side, if your machine is older than 15 years, don't jump the gun when it comes to replacing your system. Instead, thoroughly examine the operation of your existing equipment:
Conduct a duct-leakage test to determine if you need to repair or replace your condenser and blower units, instead of the entire system. To do this, perform a blower door test to determine the amount of air leakage of the home.
Check the insulation in your home. If you fear your heating equipment is operating below efficiency, it could mean your home's insulation is weak. Visually inspect walls, attics, floors, and your home exterior to see if there are any gaps, or cracks that are causing hot air to escape. Then, perform simple insulation or sealing updates to see if the problem ends. For sealing or insulation on your home's exterior, you might need to work with a contractor so you don't damage your home's aesthetics.
Are you obstructing the airflow of your heating system? If heat is distributed throughout your house via baseboard heaters or radiators, make sure air passages are clear of furniture and other objects so heat can reach the entire house effectively.
Look for other, potentially dangerous signs like:
Streaks of soot around your furnace
Drafts that don't move upward in your chimney
Extra moisture found on windows, walls, rusting on flue pipes
These signs could indicate your burner is not working correctly and could indicate your system is producing carbon monoxide. Though carbon monoxide is nothing to fool around with, the problem can be fixed through a repair, not necessarily an entire system replacement.
Important note: What type of refrigerant does your heating system use? In January 2020, systems that require R22 refrigerant will need updates. If your system uses R22, you'll need to retrofit your existing equipment to work with newer refrigerants, or you'll need to purchase a new system.
What to Look for in a New Heating System
If your system is beyond repair— or needs an update to stay compliant with the R22 update— there is a silver lining. A new heating system will provide you:
More comfort
Savings on heating and cooling costs
Increased your home value
Peace of mind knowing that you'll be warm all winter long
When you make the big decision, consider the following factors:
Fuel type
How you fuel your new heating system will be one of the most important choices you make. Though there are plenty of furnace and boilers that run off natural gas. However, if your home isn't already equipped with a natural gas line, be prepared to spend money on costs like:
Digging up your yard to bring in a pipeline
Converting your appliances to natural gas
Hiring a contractor to help with the updates
These costs can rise to more than $10,000 for homeowners who need a complete conversion.
For homes that don't have natural gas pipes, heating oil and propane are particularly common sources for fueling furnaces and boilers, especially for homes in the northeast.
Boiler vs. Furnace
While both options work well, homeowners may spend a bit more on the upfront investment for a boiler.
Homeowners also complain that furnaces are more susceptible to breakdowns. To prevent untimely repairs, homeowners must keep a more careful eye on routine maintenance and regular cleanings. In many cases, homeowners say that apart from an annual inspection, boilers require much less attention.
The Cost to Replace Your Heating Equipment
The cost of your new heating equipment will vary based on the type of equipment you select.
For example, the cost to purchase an install a boiler can be 2-3 times more expensive than the cost of a furnace.  The average costs are as follows:
Gas furnaces range from $600-$1,000
Gas boilers start at $1,500
Oil furnace range from $1,000-$1,600
Oil boiler range from $2,000-$5,000
Installing a new furnace will cost somewhere between $1,200-5,000 depending on the fuel it runs on.  A boiler, on the other hand, can cost between $5,000 and over $8,000 depending on the fuel it runs on.
Where to start when you're ready to replace your heating equipment?
A faulty heating system can turn a cold winter day into a dangerous emergency. Especially if you don't have a backup generator on hand.
Before winter hits, it's wise to call in an expert for an annual inspection and home energy audit.
If you think it's time to replace, your technician can also assist you with the process. From determining the proper fuel to selecting the best equipment for your home, work with an expert to ensure your house isn't left without heat this winter.