Sign Up for Our Even-Pay Plan
Written on: July 14, 2021
Get Control Of Your Fuel Costs!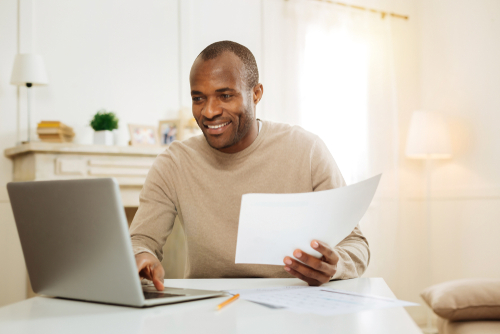 It's summertime and the living is busy. We're going to the beach, out to dinner, on vacation, camping, and more. And that's on top of all the tasks we need to do in our day-to-day lives.
Take some time now to make life easier for the next year. Enroll in our Even-Pay Plan for propane and heating oil delivery.
What Is the Even-Pay Plan?
With the Santa Energy Even-Pay Plan, your costs are spread out over 11 even and affordable monthly payments.
Why is this a good thing? Look up your heating oil and/or propane statements for the last year. By the way, that's easy to do with a Santa Energy online account.
If you're like most people, your fuel costs go up and down over the course of the year. They tend to be the highest during winter because you're using heating oil or propane to heat your home.
Those higher bills come at an unfortunate time, what with the holidays and tax season also happening. But when you're on our Even-Pay Plan, you no longer need to worry about your fuel costs going up and down. You will know how much you'll pay every month. You'll be able to plan your household budget with ease and with no worries.
When you sign up, you don't only get the ease and convenience that comes with our Even-Pay Plan, you also get the peace of mind that comes with our dependable heating oil and propane delivery.
Santa Energy has another option to manage your propane or heating oil costs.
With Autopay, you don't have to lift a finger to pay your bill. Your payment is automatically deducted from your checking account or credit card. No hunting down your statement, no writing a check, no mailing it, and no worries about the payment getting to us on time. Your payment is always on time!
We also offer a range of pricing plans for both propane and heating oil.
Take advantage of this wonderful opportunity to stabilize your fuel costs. Contact us to sign up for the Even-Pay Plan!