Are You Moving to a New Home? Let Us Know!
Written on: August 9, 2021
Santa Energy Makes Keeping in Touch Easy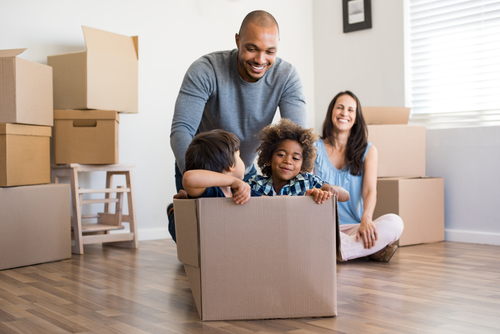 Did you know that August is one of the busiest months when it comes to moving?
According to Moving.com, a website affiliated with the National Association of Realtors, close to 70% of moves are done between Memorial Day and Labor Day. This is largely because families with school-age children prefer to move between school years.
We know that moving is a tremendously busy time and there's a lot of work to do and paperwork to be done. However, we do need you to do something.
If you're a Santa Energy customer in the middle of moving, or are planning to move, make sure to get in touch with us using our easy moving form.
Why Letting Us Know Matters
If you are a heating oil delivery customer, we need to know that you are moving for a few reasons. First, if you use Automatic Delivery, we need to know to end that. We also will close your account for that address, ensuring that you're not paying for the next resident's fuel.
Knowing that you are moving and when also allows us to reimburse you for any unused heating oil.
Are you moving to a new home in the Santa Energy service area? Using the moving form lets us seamlessly move your service from your old home to your new one. We can also easily set up any new service that you need, such as propane delivery if your new home uses it for heating, water heating, cooking, and other appliances.
Welcome to the Santa Energy Neighborhood
Are you planning a move to southwestern Connecticut? If so, you're not alone. More than 27,000 people moved to the state in 2020. That was largely because of people in and around New York City looking to move as remote work opportunities increased. More are moving here this year.
If your new home uses heating oil or propane and you've never had those fuels where you lived before, you may have questions. Santa Energy's experts can help you. We're a full-service heating oil, propane, and HVAC and comfort equipment company, so being a Santa Energy customer is convenient.
We make having heating oil and/or propane in your home easy with options such as Automatic Delivery and pricing and payment options such as our Budget Plan and AutoPay.
Do you have questions about moving and your Santa Energy account? Get in touch with us. We're happy to help!