Average Propane Use in the Summer
Written on: June 6, 2022
Santa Energy helps you manage your propane costs!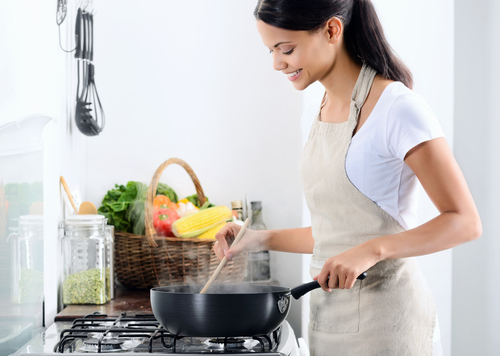 With the way prices for everything have been going up lately, especially energy costs, it's understandable you want to know how much propane usage is normal during the summer. That information can help you estimate how much your propane costs will be so you can plan your household budget.
However, it's not always easy to anticipate your propane usage because there are several variables that can affect it. Santa Energy is here to help you with pricing and payment options that give you more control over your propane costs and how you manage them.
One of our more popular options is our Budget Plan. Your propane costs are spread out over 11 even, affordable payments. It makes planning your monthly expenses easy!
Our Value Flex Plan and Fixed Price Plan give you the ability to decide how you choose to manage your propane pricing.
With AutoPay, your monthly payment is automatically deducted from your checking account or credit card. Your payment is on time, every time.
How to calculate your propane usage
You're not likely to be utilizing all your propane appliances at 100% capacity 24/7. Thus, the calculation below is for using them at 25% to 50% capacity for two to six hours a day.
The numbers in this table demonstrate how much your propane usage can vary a great deal, from 1.2 to 7.2 gallons each day. Just having guests or visiting family for a few days can increase your propane usage more than you may think, thanks to using more hot water for laundry and bathing along with using your propane range more for cooking. Here's an example:
220,000 BTU/hours (the total for all the appliances) ÷ 91,547 BTU/gallon of propane = 2.4 gallons per hour  
2.4 gallons x .25 (25 percent capacity) = .6 gallons per hour  
.6 gallons x 2 hours = 1.2 gallons  
This number can then be used to calculate greater use of propane appliances:  
25 percent capacity for 6 hours = 3.6 gallons per day  
50 percent capacity for 2 hours = 2.4 gallons per day  
50 percent capacity for 6 hours 7.2 gallons per day  
In summer, a propane pool heater (at 425,000 BTU/hour) that operates for one hour a day at 75% capacity would add about 3.5 gallons to your daily usage:
425,000 BTU/hour ÷ 91,547 = 4.64 gallons/hour  
4.65 x .75 = 3.48 gallons
As you can see, propane pool heaters consume a lot of propane. That's why recommend utilizing a pool cover when the pool isn't in use to help keep as much of that heat in the pool as possible.
A propane whole-house backup generator can also impact your propane usage calculations as you can't predict when you'll need to use it. 
When it comes to dependable propane delivery, Santa Energy can't be beat! Become a customer today.