Six Benefits of Propane Every Homeowner Should Know
Written on: October 4, 2019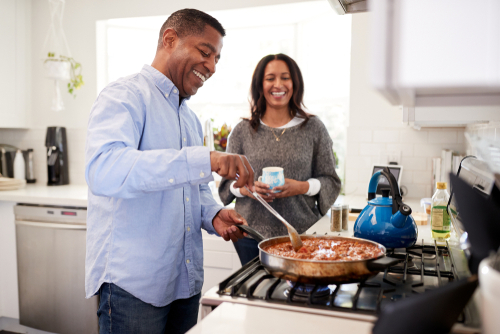 Propane is used in more than 14 million households in the United States. It's become one of the most common fuels for heating and cooling homes because it's clean, efficient, environmentally-friendly and versatile. 
Additionally, propane is one of the safest fuels homeowners can use to heat and cool their homes. Let's dive into each of the benefits of propane. 
1. Domestically Produced
One of the factors that contribute to propane's cost-effectiveness and broad use is the fact that 80-90% of the propane used in the United States is produced on domestic soil. Domestic propane cuts transportation costs, makes it easier for homeowners to obtain, and translates into a less expensive product for consumers. 
With plentiful supply and ever-growing infrastructure in the U.S. to keep up with the demand for propane, there is enough propane to meet America's needs well into the 21st century.
2. Certified Green Fuel
Propane is an excellent way for homeowners to reduce their carbon footprint. Actually, its listed as a clean fuel in the 1990 Clean Air Act, and Energy Policy of 1992.
Compared to natural gas, propane has:
The largest component of natural gas, methane (87%), is 70 times more potent than carbon dioxide when it comes to trapping and holding heat.
Propane is a non-toxic, nonpoisonous fuel that will not create an environmental hazard if it's released as a liquid or vapor into soil or water. Because of this, propane tanks can be installed underground without any worry of contaminating the soil. 
3. 
Clean Burning 
Because it is a clean fuel, homeowners that rely on propane are actually protecting their appliances from untimely maintenance. 
Sulfur dioxide and particulates are created from burning dirty fuels like gasoline and diesel. By burning dirty fuels, you're creating soot and scaling in appliances, which can cause an increased need for maintenance.  
On the other hand, by burning a clean fuel like propane, you're decreasing the amount of soot and scaling on your appliances, which decreases the need for maintenance. Clean burning also increases heating efficiency and makes for appliances that run better, longer.
4. Versatile
Another reason propane has become a dominant heating source for many American households is due to its versatility. Virtually anything in your house, restaurant or building that can run on electricity or natural gas can run on propane, specifically: 
5. Convenient
One of the biggest problems for homeowners who want natural gas is its inconvenience. Homes that aren't already equipped for natural gas can expect to pay $10,000-$20,000 to bring natural gas piping into their home. And, not every location in the U.S. can get natural gas easily, which can make its reach limiting. 
With about 70,000 miles of interstate pipelines, propane, on the other hand, is readily available to almost everyone in the country. Many propane companies will also provide scheduled deliveries, so once you're running low, you can automatically get a top off without worrying about running out of fuel. Portable storage tanks make it easy to have propane accessible for use at all times, even if you're not at home.
Propane tanks are environmentally friendly, require little maintenance, are easy to install, and can last more than 10 years with proper maintenance. 
6. Cost-effective 
A propane-fueled home is less costly to operate than an electric home, or a household run on natural gas. 
For example, did you know that propane water heaters can produce twice as much hot water as electric units–in the same amount of time? That efficiency equals cost savings. Specifically, the U.S. Department of Energy, says that homeowners that heat water with propane rather than electricity save $175 each year. 
When it comes to natural gas, even though consumers pay a higher price per unit for propane ($26.99 per gallon) than natural gas ($6.23 per cubic foot) by volume, propane is more efficient than natural gas, which means it lasts longer. 
One cubic foot of propane equals 2,516 BTUs, while one cubic foot of natural gas equals 1,030 BTUs. In other words, propane provides more than twice the energy of natural gas, which makes it a far less expensive alternative to natural gas because you get more for your buck.
Most importantly, propane has a solid safety record. The National Fire Protection Association (NFPA) has imparted stringent codes and regulations to ensure it's safety. That means, a home outfitted for propane is clean, efficient, environmentally-friendly and also a fuel you can count on to keep your home and family safe.