Which Water Heater is Right For Me?
Written on: August 1, 2022
Discover the benefits of a propane water heater!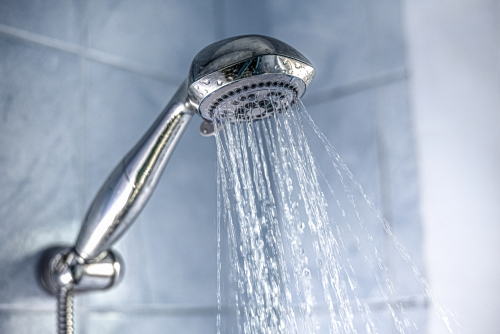 When your home's water heater is near the end of its lifespan and becoming less efficient and dependable, you might expect a difficult time purchasing a new one. Santa Energy makes it simple and worry-free!
The team of Santa Energy equipment professionals is with you every step of the way. From expert sales, installation, and service, we're here to help you locate the best water heater for your Southwestern Connecticut home. We'll also give you a FREE quote and assist you with obtaining financing and any rebates that may apply.
Which energy source should I use?
Is your current water heater powered by electricity? If so, this is a great opportunity to switch to a propane model that will give you more efficient comfort and money savings.
Propane water heaters cost $25 less, on average, to run than electric water heaters. That means a propane water heater can save you up to $4,000 over the typical 10-year lifespan of a tank-style water heater from a comparable electric model.
In terms of energy efficiency, a propane water heater's recovery time is half of an electric water heater. This means your wait between showers for hot water will be significantly reduced.
What kind of water heater should I get?
There is more than one kind of propane water heater.
There are several advantages to purchasing a conventional water heater with a tank. When it comes to heating water, a 40-gallon propane water heater provides the same amount of hot water as a 50-gallon electric model but is much faster. It's also less expensive to purchase, install, maintain, and repair.
On-demand propane tankless heaters can provide an unlimited amount of hot water on demand. Furthermore, because it just heats water when you require it, your energy bills will be reduced. In some cases by 40% or more! When you consider that water heating accounts for roughly 20% of your home's energy use, it is a significant amount of money saved.
They also last at least twice as long as conventional types, giving you an even better return on your investment.
How do I know if what I choose is energy efficient?
When comparing models, look for their Energy Factor (EF) rating; this indicates energy efficiency based on how much hot water is generated per unit of fuel burned over a typical day. The higher the EF, the more efficient the water heater is.
Here is what goes into the EF rating:
Recovery efficiency: How efficiently the heat is applied to the water  
Standby loss: The percentage of heat loss per hour of the stored water  
Cycling loss: The loss of heat as the water circulates through the unit 
Get the comfort you can count on with Santa Energy's installation and service of high-efficiency water heaters! Request a quote and we'll get to work for you.