The Importance of HVAC Maintenance
Written on: February 21, 2022
Keep your home comfortable all year with Santa Energy!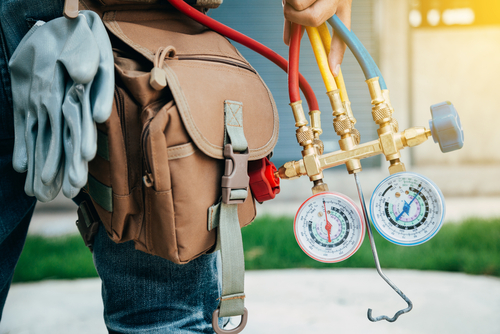 Whether you have a new air conditioning system in Ansonia or an older furnace in Fairfield, taking good care of your home's HVAC equipment is essential.
Santa Energy helps with that in multiple ways. First, our team of service technicians are trained and experienced, so your HVAC system will be maintained properly. Second, our affordable service plans include an annual maintenance tune-up.
We offer service plans for oil-fired and propane-fired furnaces and boilers, as well as for air conditioning systems. Not only do these plans cover the annual tune-up, but you are also protected for many parts and labor costs for repairs if something does go wrong.
You get many benefits with regular, professional maintenance of your HVAC system. Here are some of them.
Prevent heating system breakdowns. Four out of five HVAC system repair jobs may have been prevented with routine, professional maintenance. When our experts are performing your HVAC system's tune-up, they're also doing a complete inspection. This gives them the opportunity to detect problems and repair them before they get worse, sparing you a costly repair bill.
Cut your energy costs. A well-maintained HVAC system runs at its peak efficiency, meaning you'll use the least amount of fuel possible to keep your home comfortable. You'll save money on your heating and cooling bills!
Protect your investment. The HVAC system in your house is a major investment in the value and comfort of your home. When you maintain it correctly, it works more efficiently and has fewer breakdowns. As a result, your home's HVAC system may live much longer if you take care of it than if you don't.
Preserve your HVAC system warranty. In order to keep your HVAC system's warranty in force, many manufacturers demand yearly professional maintenance tune-ups. If you don't get a tune-up each year, you risk spending a lot of money on repairs later when your warranty is canceled.
Santa Energy keeps homes in Stratford, Ridgefield, Monroe, and all-around Southwestern Connecticut comfortable with top-notch equipment service and service plans. Contact us today to learn more!