Propane Safety Tips For Winter
Written on: November 15, 2021
Make sure your home and loved ones are safe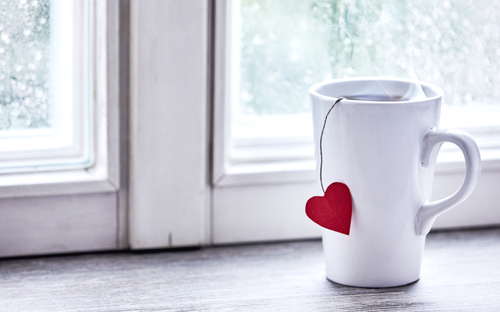 Propane is an excellent and versatile fuel that offers a lot of benefits in the winter. One such benefit is the energy efficiency in your home's heating and water heating. Also, you can rest easy knowing that the fuel needed to keep your house warm is already stored in your propane tank. This means that you're not reliant on a utility.
There are, however, some things you need to know and do to keep your propane-powered home safe this winter.
Keep an eye on your propane supply
If a winter storm is on the way and you use Will-Call for your propane delivery, go outside right away to check your propane tank levels. Not only do you need enough propane to get through a storm, but if ice or snowfall causes roads to be dangerous, deliveries may be delayed. If your propane tank is about 30% full (or less) and there's severe weather on the way, contact us immediately to schedule a propane delivery.
Our Automatic Delivery plan is great in winter. We use weather data and prior propane consumption to accurately predict when you'll need a propane delivery, and promptly make it.
During the winter, our wireless propane tank monitoring gives you greater peace of mind about your gas supply. We'll be able to tell, in real time, how much propane is in your tank 24/7/365 so we can arrange your propane delivery at the right time. Also, with our app, you'll always know how much propane you have, too.
Know propane safety best practices
Propane is a very safe fuel due to stringent local, state, and federal rules and rigorous industry standards. However, in the unlikely event of a propane leak, you must be informed about propane safety and how to protect your house and loved ones. Every adult in the house should know how to turn off the propane supply at its source, which is your propane tank.
Prevent carbon monoxide poisoning
Carbon monoxide is an odorless, colorless gas that, in high enough quantities, can be fatal. The danger of carbon monoxide poisoning increases in the winter months. Here's what you should do to protect yourself and your loved ones.
Carbon monoxide (CO) detectors should be placed on every floor of your house, as well as outside all sleeping areas, in accordance with the manufacturer's instructions. Check the batteries once a year and replace them when needed. CO detectors must be replaced every five years.
Check vents regularly, especially after it snows, to make sure they are cleared.
We strongly recommend installing propane leak detectors to protect against odor loss in the event of a propane leak.
Know the symptoms of CO poisoning:
headache
nausea
vomiting
chest pain
dizziness
weakness
confusion
Infants, children, the elderly, and people with breathing or heart conditions are especially vulnerable to carbon monoxide poisoning.
If a carbon monoxide alarm goes off or if you detect a CO leak, evacuate the premises immediately and call 911 and Santa Energy.
Keep your generator ready to go
A propane whole-house backup generator is great, especially when you live in more rural parts of communities like Easton, Monroe, or Oxford and are vulnerable to power outages. If you have a propane whole-house backup generator, make sure it has enough propane to last for at least a week in the event of a power outage. Run your generator for about 20 minutes every month throughout the winter to ensure that it is operating properly and that vital moving parts are lubricated.
For more information about propane safety, check out our propane safety page complete with videos on a wide range of propane safety topics from the Propane Education and Research Council (PERC).