Why Do Fuel Prices Fluctuate?
Written on: July 4, 2022
A complicated answer to a simple question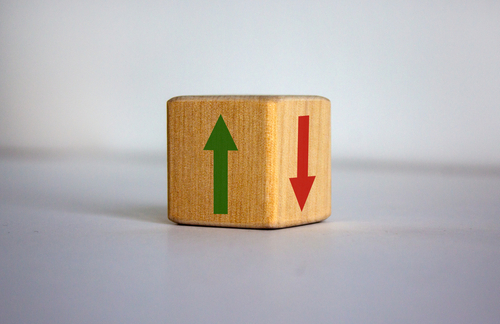 When it comes to heating oil and propane pricing, what goes up generally has to come down. It's just a matter of when. For us all, the feeling is that the sooner the better.
What can impact global fuel prices?
War, geopolitical tension, political upheaval, and natural catastrophes like tsunamis, earthquakes, and tornadoes can all have an impact on oil and gas pricing. Propane is a by-product of both oil and natural gas, if pricing for those changes, the pricing for propane is impacted as well.
Before the start of the war in Ukraine in late February, energy costs were on the rise because traders expected other nations to take action against the Russian energy sector if Russia went through with its plans to invade Ukraine.
Because it is the world's third-largest oil and liquid fuels producer, behind only the United States and Saudi Arabia, Russia has a lot of influence. It ships both crude oil and natural gas in significant quantities abroad.
Even the prospect of a commodity supply outage will have an impact on commodity traders' purchases and sales. In the high-pressure world of investing, this is known as the fear factor.
When Russia invaded Ukraine, and the United States and other nations imposed a ban on Russian oil and petroleum products, we knew there would be a big fuel gap to fill. Uncertainty is something many who make money in the oil markets dislike. Speculators who are betting on price changes, as well as hedgers who are protecting their clients who are invested in the development or usage of oil, fall into this category.
Other factors that impact fuel prices
The balance between supply and demand is the most important variable influencing fuel prices. The weather also has an influence.
When scarcity occurs in a market with high demand, such as during the winter months, the price rises. When a severe cold snap persists for an abnormally long period of time, this dearth grows worse. People may begin to panic buy as a result of the shortage. An example of how that works is the toilet paper shortage we saw at the start of the COVID-19 pandemic.
Other issues and costs have also arisen recently, and they have an impact on fuel costs
the actual cost of delivering fuel has risen.
new expenses have occurred because of COVID-19 related workforce issues. 
supply chain problems have caused shortages, resulting in shipment delays and inflated prices for supplies, parts, tanks, and other materials. 
Looking to the future of fuel costs
We're not sure where things will go from here, but we can tell you that we are as concerned as you are.
When fuel costs rise, some people think that our earnings go up. The reality is that they decline. Customers cut back their usage as the price of propane and heating oil rise. Payment delays by clients lead to increased receivables. We must pay our vendors on time, usually within 10 days of delivery. That often puts us in the position of needing to borrow from our bank in order to keep going. It's a tough situation for everyone involved. 
You can always count on us to keep you supplied with the propane and heating oil you require to maintain your house safe and pleasant. We have a long history in operation and have strong ties with suppliers and financial institutions, which allows us to provide exceptional service.
If you're having difficulties making your Santa Energy payments, please contact us before you fall behind. We typically can come up with a solution, particularly if you've been with us for a long time. We can also put you on our Budget Plan, which spreads out your propane and heating oil expenses over the year into simple, affordable monthly installments.
We can't wait until fuel costs begin to go down. Until then, please trust us to look out for you while we all pray for the Ukrainian people.
For competitive fuel pricing and responsive, personal service, you can count on Santa Energy! Become a customer today.