Winterize Your Home Before Holiday Travels
Written on: December 20, 2021
Winter is here! Take care of your home and save money with these tips!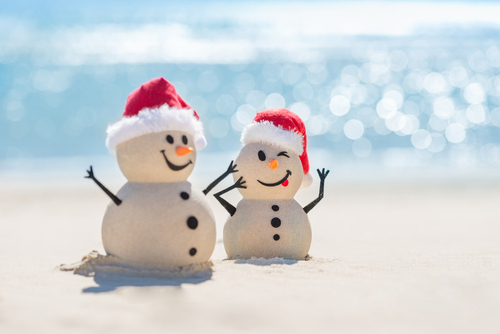 According to recent surveys, about half of Americans plan to travel over the holidays this winter.
Whether you're a snowbird or just visiting family for the holidays, we've got some pointers to keep your house safe and your energy costs down while you're away.
Use your smart thermostat
Smart thermostats make it simple to keep monitor and manage your home's heating while you're away. They use wireless and cellular technologies to allow you to monitor and control your home's thermostat and heating system from anywhere there is service.
If you don't yet own a smart thermostat, now is the time to grab one as smart thermostats will save you money by giving you greater control of your energy expenses from the day they are installed.
Program your thermostat for a constant setting of 55˚ Fahrenheit while you're away. This keeps your home safely warm and protects your pipes from freezing and bursting while keeping your heating costs low.
Keep us in the loop
If you're an Automatic Delivery customer for heating oil or propane and will be gone for more than a few weeks this winter, please let us know. We take into account your previous fuel usage as well as the present weather when determining our delivery schedule. Knowing that you're away helps to prevent us from making unneeded deliveries to your home.
Ask a friend or neighbor to check your house on a regular basis. Have them ensure that the heat is turned on and that the temperature in the home is at least 55°. Give us their contact information if they need to get in touch with us.
Make arrangements to have someone clear your driveway and walkway to your heating oil or propane tank of snow or ice. This enables our delivery people and/or service technicians to get to your home.
From Stamford to Seymour, Woodbridge to Wilton, Santa Energy is your place for high-efficiency home heating, cooling, and comfort equipment. Contact our experts to get started on upgrading your home.